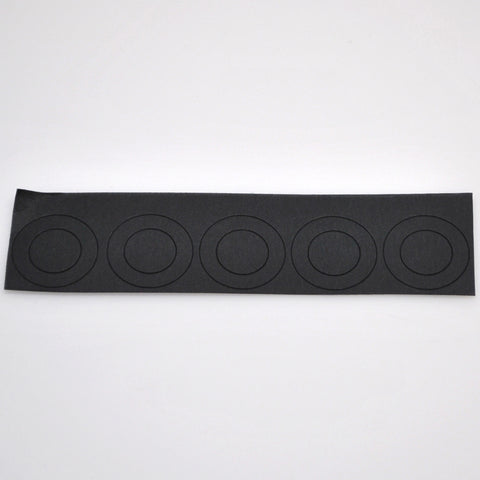 20700 Flat Top Battery Terminal Insulators - 5pcs - Matte Black
---
This product is eligible for discounts depending on how many you buy! See the table above for pricing at different quantities. You can purchase other products in the same category (batteries, chargers, or accessories) and it will add to the wholesale discount. Add some products to your cart to test! Please note that during special sales you may see no quantity pricing table above in which case the sale price is the price no matter the quantity.
---
Flat Top 20700 self-adhesive paper insulators. Matte black self-adhesive paper insulators, sold in a 5 pack. Will fit most 20700 flat top batteries.
Makes wrapping easier. If you're rewrapping your batteries, you're going to need insulators. These matte black insulators do exactly what they need to, and their self adhesive backing keeps them securely in place.
---
We Also Recommend