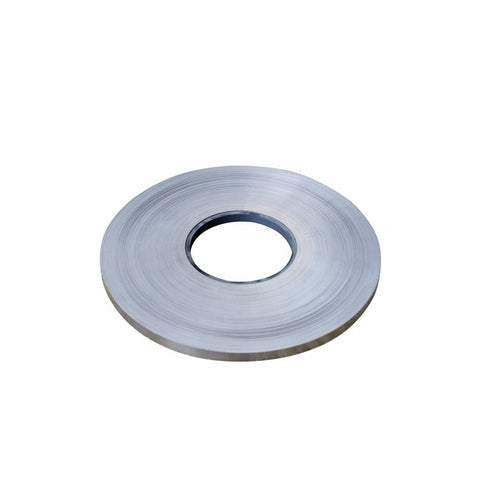 Pure Nickel Strip Roll, 0.10mm-0.2mm thickness, 4mm-10mm widths
---
This product is either priced at a low wholesale-level price or is a limited quantity product so it is not eligible for any quantity discounts. Quantities ordered will not count towards quantity discounts on other products.
---
Battery Pack Welding Nickel

We offer pure nickel strip for battery pack manufacturing.  This is over 99.9% pure N6 nickel.  Perfect for cutting custom length nickel tabs and welding to battery cells.
If you're not sure what size to buy, usually 10mm x 0.15mm is a very safe bet for most projects.
0.15mm thickness is slightly thicker than the American sized 0.005" (it's about 0.006").
For your convenience, we also offer this product separately in pre-cut nickel tabs for batteries (click here).
Estimated lengths of full 1kg Nickel Strip rolls
Please note these lengths are an estimate and not guaranteed.  If you order 1kg you will be guaranteed to get 1kg of nickel.

| | |
| --- | --- |
|  Width/Thickness | Estimated Length of 1 kilogram roll |
| 4mm x 0.10mm | TBD |
| 6mm x 0.15mm | 125 meters / 406 ft |
| 8mm x 0.15mm | 93.5 meters / 307 ft |
| 8mm x 0.2mm | 70.1 meters / 230 ft |
| 10mm x 0.15mm | 75 meters / 246 ft |
| 10mm x 0.2mm | 56 meters / 184 ft |
Specifications
Form factor:  Rolled onto a plastic spool
Nickel Purity:  ≥99.9%
Chemical Composition:  See below MTC

Alloy Type:  N6 Nickel
Density:  8.9 g/cm3
Width:  4mm, 6mm, 8mm, or 10mm per your selection
Thickness: 0.10mm, 0.15mm or 0.2mm per your selection
Nickel Strip Material Test Certificate/Chemical Composition
Below is a sample material test certificate table for this product.  It shows that this is the purest of pure nickels, with over 99.9% purity.
| | | | | | | |
| --- | --- | --- | --- | --- | --- | --- |
| Ni | S | Mg | C | Mn |  Si | Cu |
| ≥99.9% | 0.0004% | 0.008% | 0.0127% | 0.002% | 0.0015% | 0.0018% |
Customer Reviews
Write a Review
Ask a Question
08/21/2023
Leslie T.

United States
Great quality and price!
This is the real deal pure nickel strip to handle those high current battery pack builds!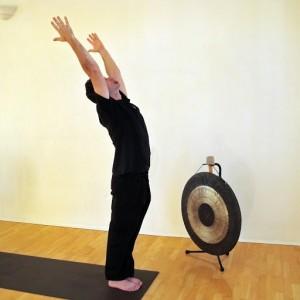 SM
02/20/2023
Steven M.

United States
Love your products
I got real nickel!!! Thank you fir the quality controll.
01/22/2023
Kumar K.

United States
Pure Ni strips 0.20mm and 0.1.5mm (8mm wide)
Spot weld with Pure Ni strips 0.20mm was satisfactory and on 0.15mm was even very satisfactory.
01/13/2023
Kumar K.

United States
8mm wide PURE Ni strip for spot welding LI Ion Cells/ Battery banks
The pure Ni strip previously procured was 8mmX0.2mm. Then I procured 8mm X 0.1.5mm Ni strip. Both the strips bonded well. I had to increase the welding power for 8mm X 0.2mm strip due thickness differential between 8mmX0.1.5mm. The performance was/is very satisfactory on both tests. Hope you'd stock 0.1mm and 0.005mm. Thank you.
09/20/2022
Thomas R.

United States
Great Nickel Strip - The Real Deal.
This is legitimate pure nickel strip. I gave it a salt water bath to test and there was absolutely no rust. It spot welds perfectly on the 32650 battery packs I make. It does have a small residue of some kind on it which I assume is a normal manufacturing byproduct, but I just rub it down with acetone before welding or soldering. I will definitely be purchasing more.
---
We Also Recommend