SkyRC MC3000 Battery Charger & Analyzer
---
This product is either priced at a low wholesale-level price or is a limited quantity product so it is not eligible for any quantity discounts. Quantities ordered will not count towards quantity discounts on other products.
---
SkyRC MC3000 Features:
Supports 9+ battery chemistries (NiCd, LiFePO4, Li-Ion, NiMH, NiZn, Eneloop, LTO*, Lilo4.35, RAM)


LTO mode is still under testing

Automatically recognizes battery type (Li-ion, Ni-Mh, Ni-Cd, etc)
6 total operation modes (Charge, discharge, cycle, refresh analyze, storage (Li-ion batteries only), break-in (NiMH, NiCd, Eneloop batteries only))

Built-in aluminum cooler for dissipating heat inside charger

Easily programmable with saved profiles for convenient testing/charging

Secure stand for enhanced viewing angle and cooling air flow

Charging time limit to prevent overcharging

Compatible with mobile app & PC for monitored real-time data and graphs

Charging control and upgrade firmware directly from PC
Specifications:
Connector type: AC Wall Adapter
Input Power: DC 12V ~ 18V / 60W
Charge speed:

Li-ion, LiFePO4, LTO, Lilo4.35: Max 3A (x4 slots)
Ni-Mh, Ni-Cd, NiZn, RAM, Eneloop: Max 3A (x4 slots)

Cut off voltage:

Li

-ion, Lilo4.35, LiFePO4, LTO

:

|

±0.01V

|

Ni-Mh, Ni-Cd, NiZn, RAM, Eneloop

: <|

±2mV|

Battery chemistry: Lithium Ion (IMR/INR/ICR), Ni-Mh, Ni-Cd, LiFePO4, Ni-Zn, Eneloop, LTO*, Lilo4.35, RAM
Common battery sizes: 

Lithium Ion: 10340, 10440, 14500, 16340, 16650, 17500, 17650, 17670, 18350, 18490, 18500, 18650, 20700, 21700, 22650, 26500, 26650, 20650, 22500, 25500, 32600, 32650, 32700

Able to charge protected 20700 and 21700 size cells

Ni-Mh/Ni-Cd (1.48V): AAAA, AAA, SC, C, D
In the Box:
SkyRC MC3000 Charger
AC Switching Adapter
AC Power Cord
Manual
Customer Reviews
Write a Review
Ask a Question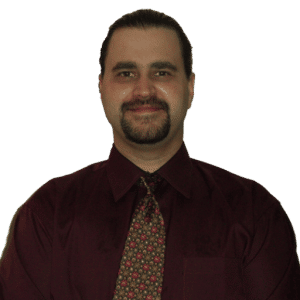 EF
12/28/2020
Eric F.

Canada
SkyRC MC3000 just awesome!
Solid product for the most part. The only thing I find odd is when I use bluetooth and look at the end results for refresh, the values differ between the android app and the reading on the actual unit.
12/22/2020
stephen y.

United States
SkyRC MC3000 battery charger
i never received the charger.
12/22/2020
Liion Wholesale Batteries
Hi Stephen, Thanks for contacting us. Your order was shipped from our warehouse on December 2nd. Unfortunately USPS is facing extreme delays nationwide at this time, especially on the east coast. It seems like they are also moving packages within their system without actually scanning them. Here is a little write up we did, so all of our customers are aware of the delays; https://liionwholesale.com/blogs/news/usps-post-office-having-massive-delays ​ I also took a look at your order. You chose USPS Parcel Select Ground shipping which can take anywhere from 1-4 weeks to arrive. As per our policy regarding Parcel Select Ground shipments, unfortunately there is nothing we can do until 30 days has past from the date that the order was shipped. Please give your tracking information more time to update.
---
We Also Recommend