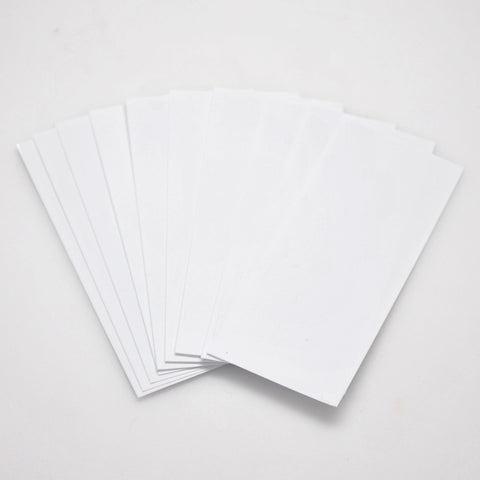 20700 PVC Heat Shrink Wraps - 10 pack - White
---
This product is eligible for discounts depending on how many you buy! See the table above for pricing at different quantities. You can purchase other products in the same category (batteries, chargers, or accessories) and it will add to the wholesale discount. Add some products to your cart to test! Please note that during special sales you may see no quantity pricing table above in which case the sale price is the price no matter the quantity.
---
PVC Heatshrink, precut for 20700 batteries. Need to rewrap your batteries? These handy precut, heat-shrink PVC tubes are the right size for 20700 cells. Customize your cells, categorize them, and refresh them - get more life out of your batteries instead of discarding them if the wrap is damaged! (Don't forget to pick up insulators as well).
Fits shorter 20mm cells too. Need to rewrap another 20mm wide battery, that's shorter than an 20700? Say a 20650? No problem, just trim these to length.
Handy 10 Pack. These wraps come in 10 packs, so you'll have enough to cover your rewrapping needs for a while.
Unfortunately these will not fit 21700 size batteries.
Measurements:
Application Tips:
ONLY use a heat gun or hair dryer on the lowest heat setting. DO NOT use a lighter, torch, stove, open flame, or any other heat-generating appliance to apply heat to the wrapper.
---
We Also Recommend