Mini Fan - Light Blue
---
This product is eligible for further discounts depending on how many you buy! You can purchase other products in the same category (batteries, chargers, or accessories) and it will add to the wholesale discount. Add some products to your cart to test!
---
Portable USB Mini-Fan
With 3 fan speeds, LED lighting and a charging mode, this stylish and portable blue mini fan, powered by a removable 18650 battery, will keep you cool wherever you go.
Don't have a battery handy? Plug the included micro USB cable into a USB compatible device.
Battery NOT included. Please note that the fan WILL NOT come with a compatible battery.
Recommended batteries. The best battery to pair with this fan is the Samsung 35E.
Variety of colors. Fans are also available in hot pink, lime green, black, orange, purple and red.
Mini Fan Specs:
Compatible batteries: Unprotected

 flat top or button top 18650 only - not compatible with protected cells

Output power: 4.5W (max)
Charger - Input:

0.5A-1A

Output: 5V 1A DC
Dimensions: 140mm x 106mm x 42mm
Approximate diameter: 3.8in
If running on USB power, fan

 

will be limited to the lowest setting.
In the box:
Blue mini fan
Micro USB Cable
*Compatible batteries NOT included.*
Customer Reviews
Write a Review
Ask a Question
Filter Reviews:
battery
18650
35E 8A
flattop battery
recipient
gift
Liion Wholesale
Samsung
power
08/21/2021
Bruce H.

United States
Exactly as described
Moves a lot of air for it's size, quiet, worth the price. Had the same battery in it 2 weeks without charging.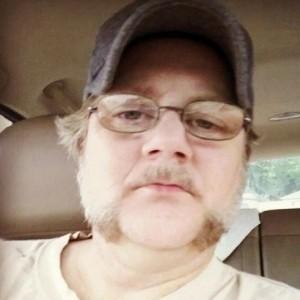 D
09/03/2020
Daniel

United States
WOW
I got this fan a couple of years ago as an added bonus to one of my purchases and let me tell you now that this thing is a lifesaver. I get hot flashes due to the medication I take and if you get hot flashes for whatever reason this thing will help a lot. It has a lot of power for such a little thing but it will cool you down quickly. I love this little fan and don't know what I would do without it.
06/10/2019
Warner S.

United States
little fan
WOW this thing moves some air and the 18650 battery last a long time and easy to recharge. My wife ans I love the 3 we have.
Mini fan
Purchased as a gift and the recipient loves it. Purchased the Samsung 35E 8A flattop battery as recommended by Liion Wholesale and the fan works great. They recharge the battery right in the fan and it takes about 2.5 to 3 hours to recharge. For such a small fan it has a lot of power. They really Love it
Great impressive fan.
This fan can really move the air. On low it's enjoyable 10ft away, on high 20 ft away. High is a little much, more so for holding or having it attached. Runs smooth with comforting average fan noise. Seems to be sipping the battery, I expect several hours from one battery charge. I haven't tested it's charging feature, I probably won't be using that anyway. This is going to be great for camping and power outages and will keep the wife happy.
---
We Also Recommend